SEARCH ENGINE OPTIMIZATION
Written By: Jason Nowlin and Neal Yurick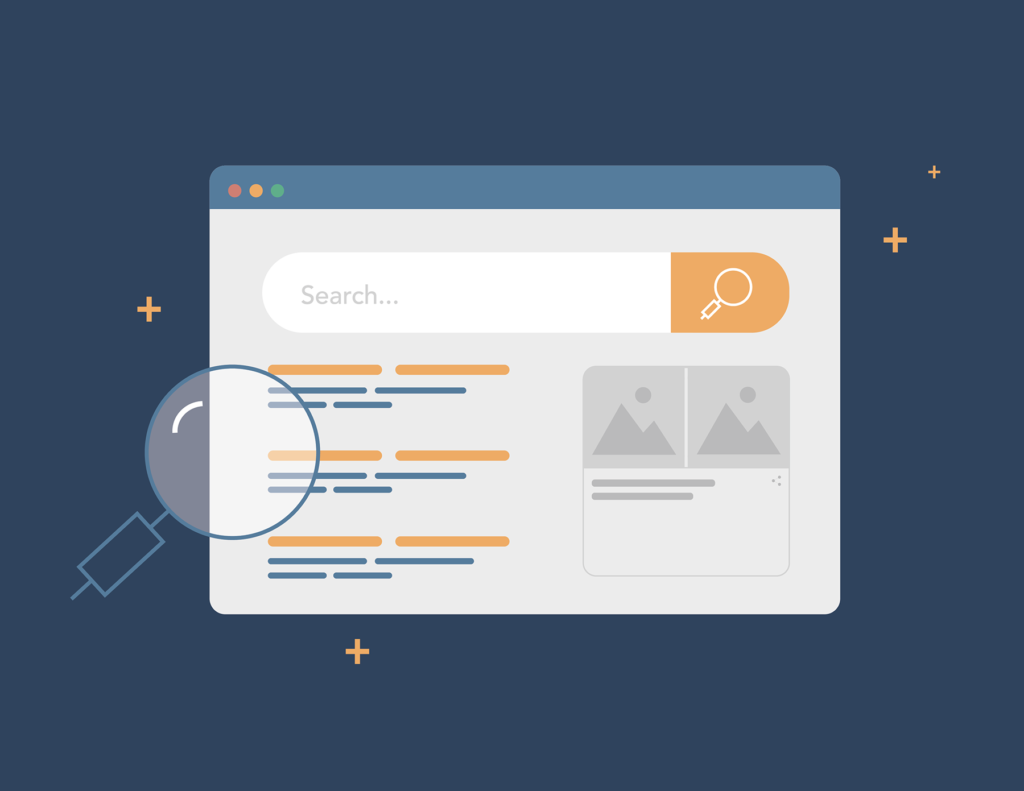 In 2021, mobile devices change the way we search, AI offers revolutionary potential, and search engines continue to improve their ability to answer and even anticipate questions before they're asked. Even as these new technical considerations for SEO arise from changes to search algorithms, the most important factor remains the quality of content on your website.
Though the publicly known details of how Google ranks websites are incomplete, the Public Liaison for Search at Google provided a very clear statement of Google's current priorities in a post about a recent update:
"As explained, pages that drop after a core update don't have anything wrong to fix. This said, we understand those who do less well after a core update change may still feel they need to do something. We suggest focusing on ensuring you're offering the best content you can. That's what our algorithms seek to reward."
Danny Sullivan, Public Liaison for Search, Google
For our insider guide to the current state of SEO, we'll take a look at our top 12 trends in SEO and unpack which ones are related to creating the best content, and then explain how each affects site rankings.
Adjusting your SEO to account for these trends will give your rankings a boost – contact us to get a comprehensive audit on how to modernize your SEO from site-level factors down to individual pages of content.  As part of your consultation, we will share a plan for boosting your rankings by improving indexability, website architecture, metadata, and developing on-page SEO content that relates to your target audience and answers their questions.
In the top 12 trends, you can see content-related ideas showing up time and time again in the form of  E-A-T, long-form content, and audience intent. There's also a collection of mobile-related trends – mobile friendliness and voice search. It's notable that the latest updates of Google are represented, but there are also terms related to earlier updates dating back to 2013. Building successful SEO is a layered process that is affected by hundreds of ranking factors. Let's take a closer look at all of these current trends to see which are the most worth prioritizing.
E-A-T Influences the Google Core Algorithm
Two of the most important updates to the Google search ranking algorithm in 2020 were made to incorporate the principles of E-A-T to reward quality websites. 
First identified in 2015 as a key part of how Google workers manually provide page quality rankings, E-A-T guidelines have re-emerged as a focus when they were used to guide the January and December 2020 Google Core algorithm updates. 
Standing for expertise, authoritativeness, and trustworthiness, E-A-T rewards purposeful and valuable websites that have the correct certifications, and regularly update their content to maintain authority and check for errors.
Expertise can come in many different fields. For brands, they are the expert in their brand, but they could also become experts for keywords. Expertise can be reflected in awards. Expert level content informs in an accessible way while providing a level of detail that exceeds expectations.
Authority relates to how many links you have from other experts and influencers.
Trustworthiness refers to how your business ranks on the Better Business Bureau and other review sites as well as a reflection of general brand quality.
Boosting how your website ranks for each part of E-A-T is a detailed multistep process and a positive ranking can be eroded with a single instance of bad press. Our SEO team brings experience at recovering from a penalty as well as making good rankings into excellent rankings. Contact us to develop a customized plan to improve your E-A-T score.
Every website needs to consider E-A-T and quality of content as the top SEO priorities. If there's any recent trend that can rival those two it's mobile usage.
By the end of 2020, mobile devices accounted for over 60% of all organic visits to websites from search engines. Optimizing for speed and user-friendliness on mobile devices has been essential since Google started penalizing sites in ranking with the mobile update in 2015. If your site doesn't provide a quality experience on phones and tablets, you're potentially missing out on half or your audience!
Contact us to find out how a granular audit of mobile performance in page design, structure, and speed can provide a roadmap to improving your web presence.
While content pieces can rank #1 with as few as 100 words, most top-ranking pages have between 1,000 and 2,000 words. Long form content tends to have higher quality details, facts, and more useful information which keeps users on the site longer.  Adding longer content can improve page rankings because Google ranks sites based on their bounce rate (how long users on average stay on a website).
Voice Search Impacts in Search Queries
Google set the groundwork for voice searches adding the capacity to determine user intention based on semantic patterns with their 2013 Hummingbird update.  Voice searches usually involve very specific questions like when a business is open. Updating your website to have frequently requested information easily available will help you rank better.
AI (artificial intelligence) which is also referred to as machine learning is infiltrating nearly every digital business practice, but in SEO it isn't particularly new. SEO industry veterans are well aware Google has used an AI system to rank content known as RankBrain since 2015 to measure user intent. 
In SEO, addressing the growing influence of AI means adapting websites to RankBrain as well as thinking about whether it is possible to use AI to generate content, data analytics of traffic, or add chatbots to their sites. While AI has the future potential to reshape nearly every part of the marketing industry, right now, RankBrain stands as the most important deployment of AI for SEO.
Featured snippets are content that show up as a special separate field above all other search results on the search engine results page (SERP). Winning this "position 0" not only helps you win over other browser-based searches, but they are also often used to provide the answer for voice searches from Siri, Alexa or Google. To create snippets, search algorithms parse through the content on top ranking indexed pages to find specific text that best answers specific questions that users are searching for. Creating quality content that earns a position 0 confers authoritative influence.
Video has the potential to elevate the quality of your site, but it must be deployed correctly to ensure it is showing up in video searches and is not slowing down your website performance. Contact our sister agency Aux Creative to start enhancing your site the right way with video and motion graphics, HTML5, 2D and 3D animation.
Search engines provide boosts to rankings from images. 97% of top performing sites have at least one image and as you go back further in the rankings the number of pages with at least one image drops off dramatically. 
By using proper naming and tagging conventions for your images, you can help your brand be discoverable through Google image searches. Having relational images in searches and being properly formatted to be discoverable in Google can enhance your reach.
Semantically Related Keywords
Ever since the Google Hummingbird update, the importance of ranking for a single keyword has become less important for search engine success than ranking for a web of related keywords. What does that mean for your website?  It means your content should focus on being more comprehensive than focused in order to include a wider variety of keywords. For advertisers it means using long-tail keywords which represent 70% of all searches, cost less to target with ads, and will reach a more targeted audience.
Increasing foot traffic into your business or office comes from improving how your site performs in local-based searches. Make your business easy to find on Google and Apple maps formatting your website correctly and by registering your company in the correct places. For best local search results, be sure to completely fill out your business profile, hours of operation, categories, description and upload photos and your square logo. Contact us to discover and correct possible errors you might have missed in setting up your Google My Business. 
Whether you're trying to inform or sell or entertain, knowing what the intent of your audience for each page of content will help you find SEO success. With AI adaptations, search engines have become better at assessing audience intent based on search behavior. By clearly answering these questions, you improve overall site ranking and enhance your opportunity for being selected for a snippet.
Google hits websites with ranking penalties if they load extremely slowly, but also users don't need a search engine to tell them to avoid these sites. 40% of users will abandon your site on their own if they have to wait three seconds for a page to load and 79% will be less likely to return. If there's a component slowing down your website, it could be costing you conversions. 
Improving Technical Details & Quality of SEO
Whether your brand is seeking to adapt to the latest demands or looking to build a core of quality content that will improve your SEO ranking, we can help you.
Connect with our team today to get started with recommendations and a process to adapt your site to meet the ever-evolving SEO landscape.
Add3 is proud to work with a diverse set of clients from a variety of industries.









Delight Your Customers With
Evidence-driven Results.