There have been a lot of changes when it comes to digital marketing over the past couple of months; however, there are a couple changes that have happened over the past week that I think are especially important to note.
Facebook Cover Photo Policy Change
Since 2012, Facebook has allowed businesses to have a cover photo on their Facebook pages. Guidelines for these cover photos have changed many times since their introduction, but the most recent changes make your cover photo work more for your brand than ever before.
So let's get into the changes – the Facebook guidelines still state that cover photos may not include more than 20% text; however, the restrictions that the text could not include calls to action, websites, or address information have been removed. This gives you a lot more freedom in designing your cover photo moving forward.
A lot of our clients find the image requirements for their Facebook page to be daunting. They know there are guidelines, but they don't know what they are. So here is a breakdown for you to reference moving forward:
Profile photos should be 180 x 180 pixels
Cover photos should be 851 x 315 pixels
Only 20% of your cover photo can be text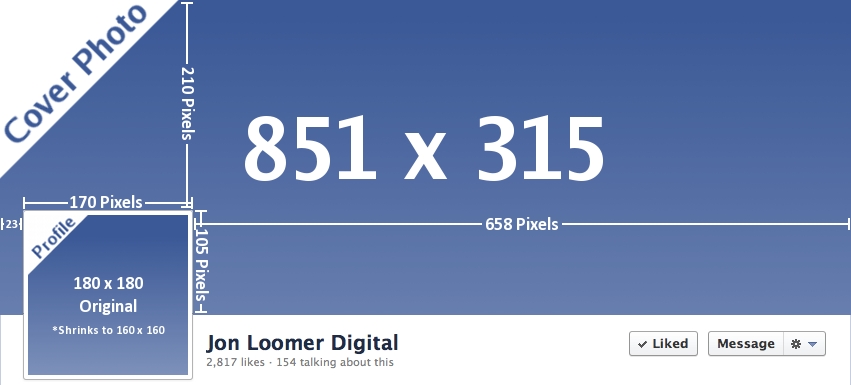 So how can you determine if your cover photo meets the maximum 20% text criteria? We suggest using the Free Cover Photo Compliance Tool from Paavo. Right now, the tool only allows you to check an existing cover photo – so just put your Facebook page username or URL in the form and you're off to the races.
Google Organization Markup
Up until a few days ago, the only way to get your logo to show up in the knowledge graph (the area on the right side of the search result page) was by having a Google+ page linked to your website. Google announced on May 15th that you can now use organization markup as a way to tell them what logo you would prefer to appear in the knowledge graph for branded searches.
A couple things to note:
This does not add your company's logo inline to the search results like authorship markup does. Organization markup only adds your logo to the knowledge graph.
Google has also stated that this will not guarantee that your logo will be used. It is used only as a suggestion.
Overall, this option should really only be a last resort option for most companies. Having a Google+ page that is linked to your website allows for a lot more information to be shown in the knowledge graph, such as maps to the location, phone number, reviews, recent posts on Google+, number of followers, etc.
Amplify Interactive is a Digital Marketing agency that provides search engine & social media marketing services for B2B clients. Check out our Search Marketing and Social Media Marketing services and our Clients or download one of our SEM Whitepapers. Go ahead and follow Amplify Interactive on LinkedIn or follow us on Slideshare or both!