Welcome to another edition of the SEM Playlist! For those of you who may have been hiding under a rock the last couple of weeks, my last roundup went a little "viral". I was blown away at the amazing reception that my last roundup received back on March 15th! Just look at some of the love it received on Twitter:
 

This is just a small sampling of the Twitter love my last roundup got. It feels really great to have my work appreciated by such prestigious and successful people! But enough about me, let's talk about you! Well, no, let's not talk about you, let's talk about the articles of the week! This is some of the stuff that the members of the Amplify team found useful.
from SEOmoz
This is a very in-depth article that provides a blueprint for a complete content marketing and social promotion strategy. Although everyone's process will be different, it's really important to define and agree on a content strategy blueprint. It's like building a house; you've got to build a solid foundation upon which the interesting parts sit. The article is a bit wordy, but it contains a lot of great advice which is summed up magnificently with this infographic:
from TechCrunch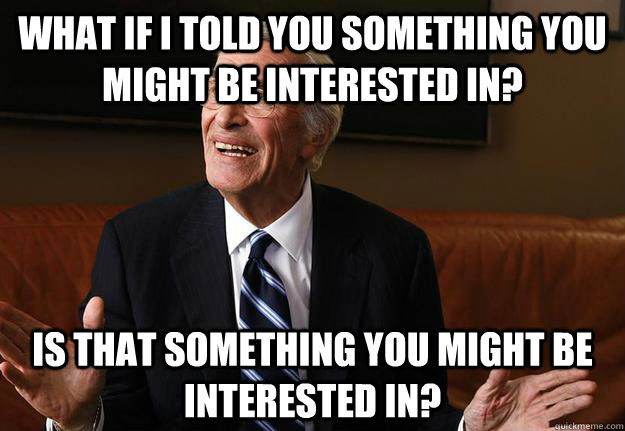 You know how when you want to reply to a comment on a post you have to type the person's name so that comments look something like this:
John thank you. Betty I disagree I am de-friending you. Bill you rock, yes you can borrow my potatoes. Sally it's been too long we should hang out and get DRANKS!!!
Etcetera. Isn't that annoying? Well fear not young Padawan, Facebook is rolling out a feature that allows conversations (replies) to happen within comments. Is that something you might be interested in? Initially this feature will only be enabled on pages and profiles with over 10,000 friends or likes, you know, because this feature is so new and innovative and who knows what might happen? Also, the most active conversations within posts will rise to the top. I mean, this is a great feature but it seems like such a no-brainer to me. Why has it taken Facebook this long to do this. Oh wait, am I ranting? My bad.
from Copyblogger
I love this article because it's all about connecting with people, which is the reason I got into marketing in the first place. Seek first to understand, then to be understood, that kind of thing. I don't care if you are in the most boring, convoluted B2B vertical in the cosmos, the people who you are reaching out to with your content are human beings with human emotions. They are going to be more likely to buy from you if they resonate with your content. This article is about creating content that is in harmony with your target audience's sensibilities (it helps immensely if you have built out personas to do this, so that you can visualize your audience). This is the touchy-feely, softer side of content creation.
from Hubspot
Here's a useful article about how marketers can effectively communicate to CEO's, but these concepts and principles actually apply to whomever you are reporting to. This is all about communicating value and speaking the language of your audience, and keeping it short and sweet. Understand what matters to the person you are reporting to and demonstrate how your work impacts the bottom line.
from Search Engine Watch
Hey, like statistics? Like AdWords? If you answered yes to both of those questions then this article is for you! Lots of words like "standard deviation", "kurtosis", and "skew". Basically, the article is about lessening bias in your AdWords reporting by removing "average position" as a KPI. Read the article for more details.
from Marketing Land
If you are in any way involved with Facebook marketing, this is a good checklist for you to go through to make sure you are on top of the game. Because social media marketers are always lacking things to do, right? (*sarcasm) Anyways, it's a good time to audit your Facebook content, and to have your employees audit their Facebook content (such as potentially embarrassing things they've "liked" in the past which will soon be much more visible).
—
If you like these Round Ups, go ahead and follow Amplify Interactive on LinkedIn and Slideshare! I
Amplify Interactive is a Digital Marketing agency that provides search engine & social media marketing services for B2B clients. Check out our Search Marketing and Social Media Marketing services. Happy Easter and April Fool's Day!